How communications works
Nowadays, from pragmatic studies the scheme has changed somehow. Today we know that communication does not flow in a unidirectional way only. Rather, depending on contextual factors, everything can vary. Moreover, if we think of any situation in which we have spoken to someone, probably a few minutes ago, we know that things are not so easy: when you send a message, the other person does not always interpret it as you intended. It also influences whether there are noises, your mood, whether you communicate orally or in writing, whether you are talking to a friend or addressing your boss, or making a presentation on which your future will depend. Communicative situations, as everything in life, are complex. The better we are able to use the language, the better we will manage to communicate and achieve what we want. 
Below we present the scheme of communication according to the Pragmatic theory (V.Escandell, 1993) and as can be seen it takes into account the contextual factors and other information that users have and that do not usually appear explicitly. This pragmatic information can refer to many things: cultural constructions, beliefs, prejudices, assumptions, inferences, etc. that all people use to construct meanings and to interpret messages.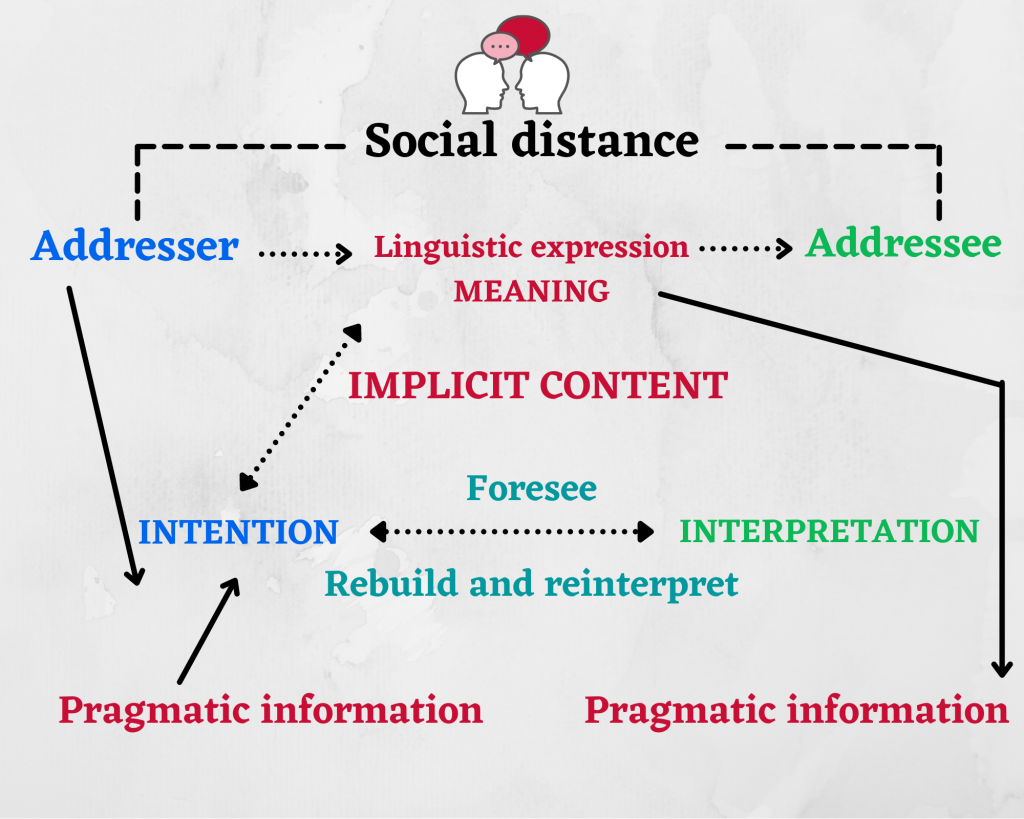 Reflection: Think about the last situation in which you communicated and identify the different elements of that situation. Write them down on a piece of paper following the scheme of pragmatic theory.
Below we present a much more complex and complete scheme of communication. Pay close attention to each of the elements that appear in it.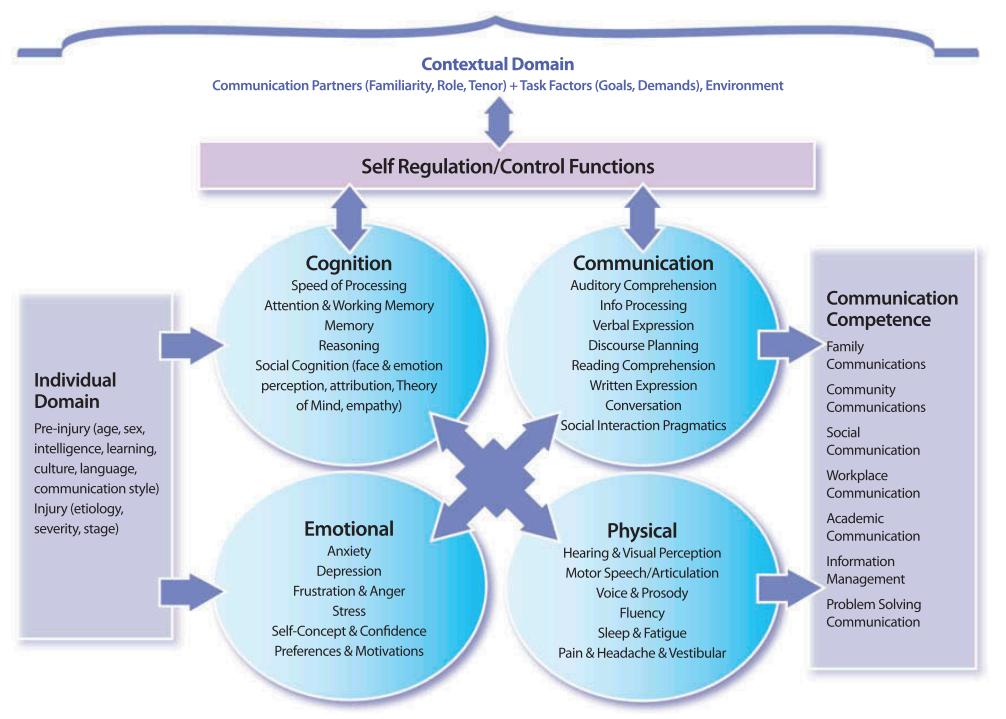 MacDonald, Sheila. (2017). Introducing the model of cognitive-communication competence: A model to guide evidence-based communication interventions after brain injury. Brain Injury. 31. 1-22. 10.1080/02699052.2017.1379613. 
However, they are theoretical models that help us to understand in a comprehensive way how human communications work. 
But what happens in reality? How do we move from theory to practice? Is it possible to communicate better, or did my circumstances and my childhood learning determine me?
As we said before, skills can be worked on and improved. Communicative competence (a concept coined by the ethnographer Hymes in 1967) is the ability to use language appropriately in the various social situations in which a speaker may find himself. It is a question of knowing when to speak, when not to speak and what to speak, with whom, when, where and in what form, so that it is no longer just a question of issuing grammatically correct statements, but also socially appropriate ones. 
There are many components that remain within the communicative competence:
Grammatical competence: the theory learned in educational institutions about the phonetic-phonological, morphosyntactic and semantic lexical levels.

Socio-linguistic competence or the ability to make statements according to the situation.

Strategic competence or the ability to use verbal and non-verbal resources to better define statements and to repair possible errors. 
Although not all the skills are covered in this module, we will focus on some specific techniques.