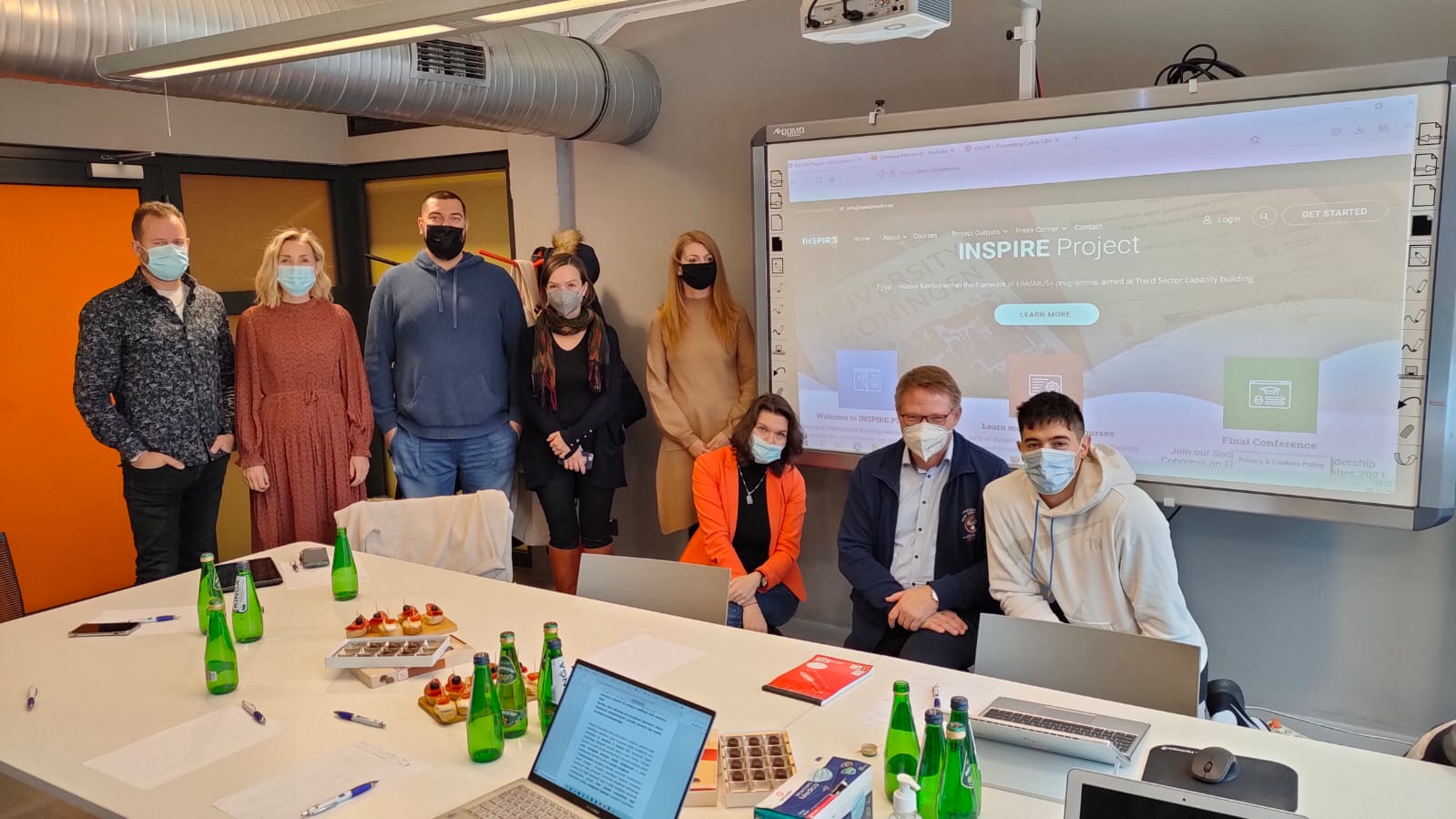 An Inspired journey
Posted by

Categories

News

Date

February 18, 2022
Learn2inspire,
What a journey it has been.
A project addressed for Third Sector professionals focused on Social Innovation, Leadership, Entrepreneurship, Volunteering Management, Impact Evaluation & Measuring Results, Collaboration & Design of Social Campaigns.
We all came in with different experiences and expectations. Some knew each other and had worked together earlier on other projects, some were experts on projects, some were young, some were less young and some had none experience at all of European cooperative projects and got involved by pure chance or luck as they would say.
Some were experienced in technicalities, other had a passion for evaluation and management, then there were professional trainers and educators, not to mention that we were Polish, Greeks, Swedes, Spaniards and Dutch. 
What a variety!
It all started with some devoted souls prior to 2019 when a representative from Spain contacted the Netherlands. The author and colleague got involved when it was ready to take off and the actual work was to begin.
Everything was new, how a project is managed, what is the third sector, how does it work in different countries, what are the differences in NGO´s in Europe contra the Swedish versions?
A lot of questions, a lot of answers, a lot of learning- and a lot of fun!
We attended meetings through Zoom, met live in Groningen, Through Zoom again because covid prevented the journey to Spain, then there was a marvelous training event with volunteers from all participant countries in Patras and finally a round up meeting in Lodz.
Inspire has already brought people together, exchanged practice and ideas, and connected people with each other throughout Europe.
Now the next phase is about to start, the finalized platform will go live, giving third sector personnel, volunteers, NGO´s and NPI´s the possibility to be a part of this community that we have created together.
We are proud and grateful to have been a part of this project.