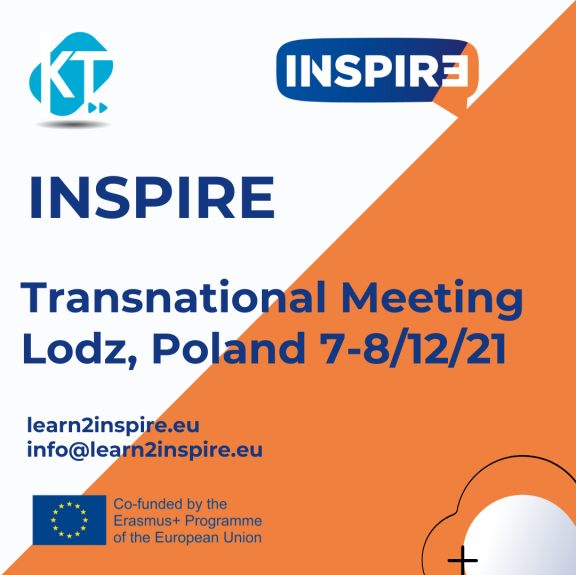 Final Transnational Meeting
Our Final TM of INSPIRE Project, which is about Social Innovation and Leadership skills for Third Sector Capacity Building, took place in Poland, Lodz, Dec 7-8, 2021!
There, we had the chance to review and discuss all the relevant contents of our digital platform for Social Innovation and Leadership skills for the Third Sector.


We reviewed our e-learning modules, our Impact, our Dissemination Activities, and of course, Administrative planning and additional tasks.
We also had the chance to present our modules:
🟠Volunteer Management |
🔵Social innovation and entrepreneurship |
🟠Impact Evaluation and Measuring Results |
🔵Social Leadership
🟠Collaboration and design of social campaigns
and took a detailed look at our Elab handbook video tutorial.

Stay tuned, our Platform will open soon for All to visit, learn all about, and test!!