Social organizations have an important role in our European society. In times of social and economic distress, these organizations promote sustainable economic development, provide opportunities for active citizenship and support, and foster social cohesion. However, the complexity of the social challenges and constraints they face is huge. It requires leadership, knowledge, skills, and networks, to develop sound business cases for innovative social organizations.
The conference "Time to Change: leadership and innovation challenges in social organizations" aims at professionals, leaders and entrepreneurs in social organizations and provides opportunities to learn from developments in theory and experiences of leaders of social organizations from all over Europe.
The online conference takes place on the 1st of October 2021 from 9:00-17:00 CET and is hosted by the University of Groningen. The conference program includes interactive keynotes on a huge variety of social organizations, from large NGO's in humanitarian aid, to regional food banks and small-scale activities for children. Participants may register for free and select the sessions they would like to join. All sessions will be live streamed and allow for interactions with the speakers.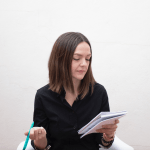 Lina Klemkaite
Executive Director at DRAMBLYS
Fostering change from within: building capacity in future leaders that can drive societal betterment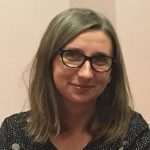 Assoc. Prof. Edyta B. Pietrzak PhD DA
Institute of Social Sciences and Management of Technologies Lodz University of Technology
Social Innovations as an Element of Civil Society Developmen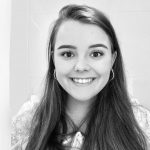 Liesbeth Bouwmeester
Graduated from the University of Groningen – Master Technology & Operations Management
Improving distribution of fresh food at food banks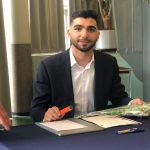 Maik Mati
Graduated from the University of Groningen – Master Supply Chain Management 
The Use of Shared Services In Logistics Clusters During Relief Activity in Response to Natural Disasters.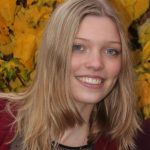 Lianne Runneboom
Graduated from the University of Groningen – Master Supply Chain Management 
Contextual actors and factors that impact last-mile delivery decision-making and performance.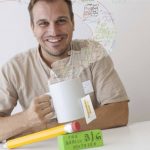 Ginés Haro Pastor
Emprendedor y consultor en impacto social. Blog: emprendedorsocial.org y trabajosconimpacto.com
Experiencias y potencial del emprendimiento social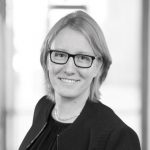 Iris Rickhoff
CEO of Domhan Vision
The money challenge-. How the SocialFinanceLab brushes up your financial skills
When register, you will receive an email with more information on how to join the online conference.