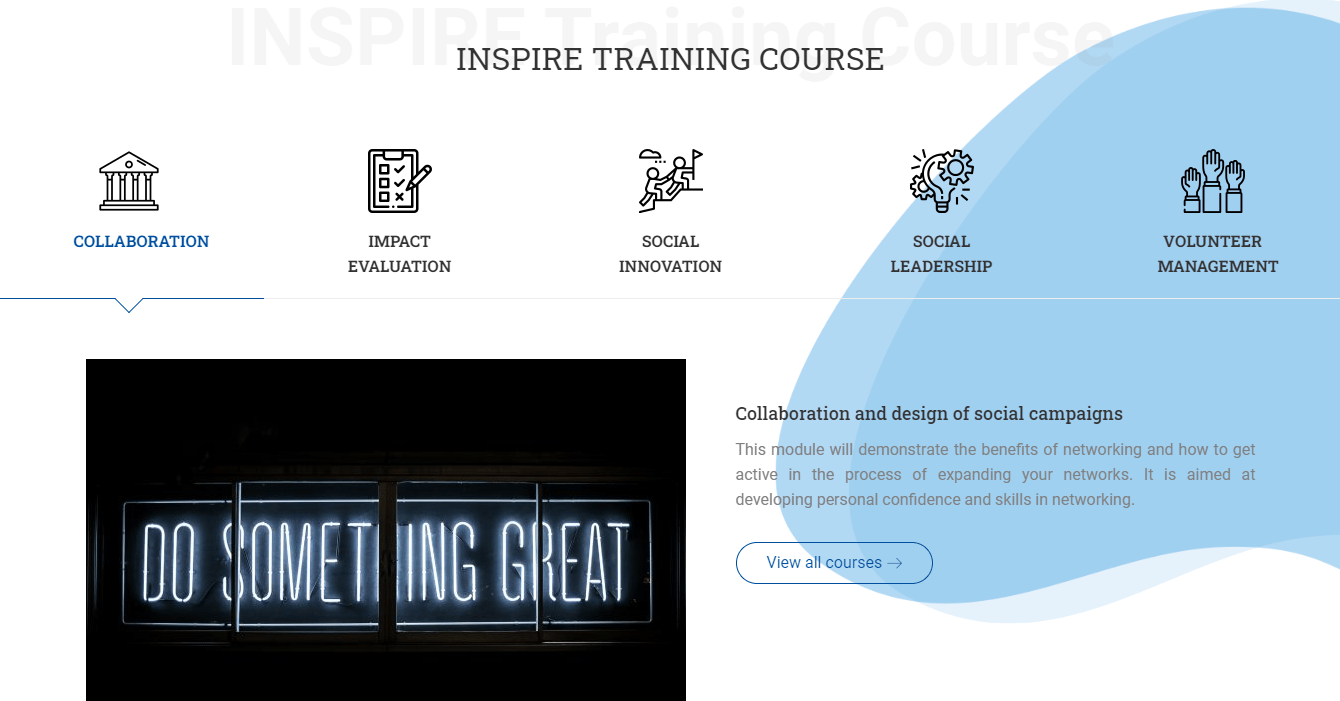 INSPIRE platform and E-learning courses coming this May
Posted by

Categories

News

Date

April 27, 2021
The curriculum of the project consists of five modules, each consisting of several lessons. The modules are already online and available to everyone and according to Intellectual Output 2, we are creating 5 courses in our online e-learning platform, which will be available in May. The lessons will include Theoretical Part, Practical part, Additional materials, Communication & Collaboration.
Intellectual Output 2 is intended to build an online learning platform for third sector professionals in order to improve their professional profiles.
Social Leadership eLab is intended to convert into a European Open learning platform in which NPIs can engage in and enhance their leadership and social innovation competencies. Based on a Social Innovation and Leadership Curriculum and developed training contents (IO1), the platform will be based on the concept that one of the most effective means of developing skill and competencies is through discussion and exchange with other learners around particular topics, that is Lab-based learning.
Lab-based learning promotes active learning, effective decision-making through critical thinking, and when working in small groups can further develop students' cooperative skills.
The main tool is the collaboration to create, manage and share knowledge, improving the learning process and adapting it (learning process) to the needs and goals of the learner. This methodological background also will allow the collaboration of different roles (learners – facilitators -experts – professionals) who will enrich the learning process. 

Stay tuned for more!