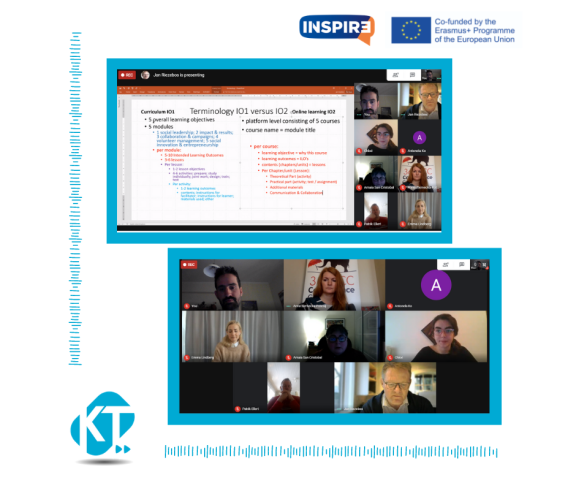 Online Transnational Meeting
Friday 29/1/21, the first transnational online meeting of the year for our INSPIRE project- Social Innovation and Leadership skills for Third Sector Capacity Building took place.

The project is in its 2nd year having completed the creation of the educational material. At this meeting, we discussed the next steps, the integration of digital material into the languages of the partnership countries and ways to overcome any problems covid-19 has created in educational activities.
The atmosphere was once again highly collaborative leaving the best possible impressions.
Stay tuned!